Potato stamped cards for every occasion.
Why a Potato?
Simply put, we just love the idea that a humble potato can make such a positive impact.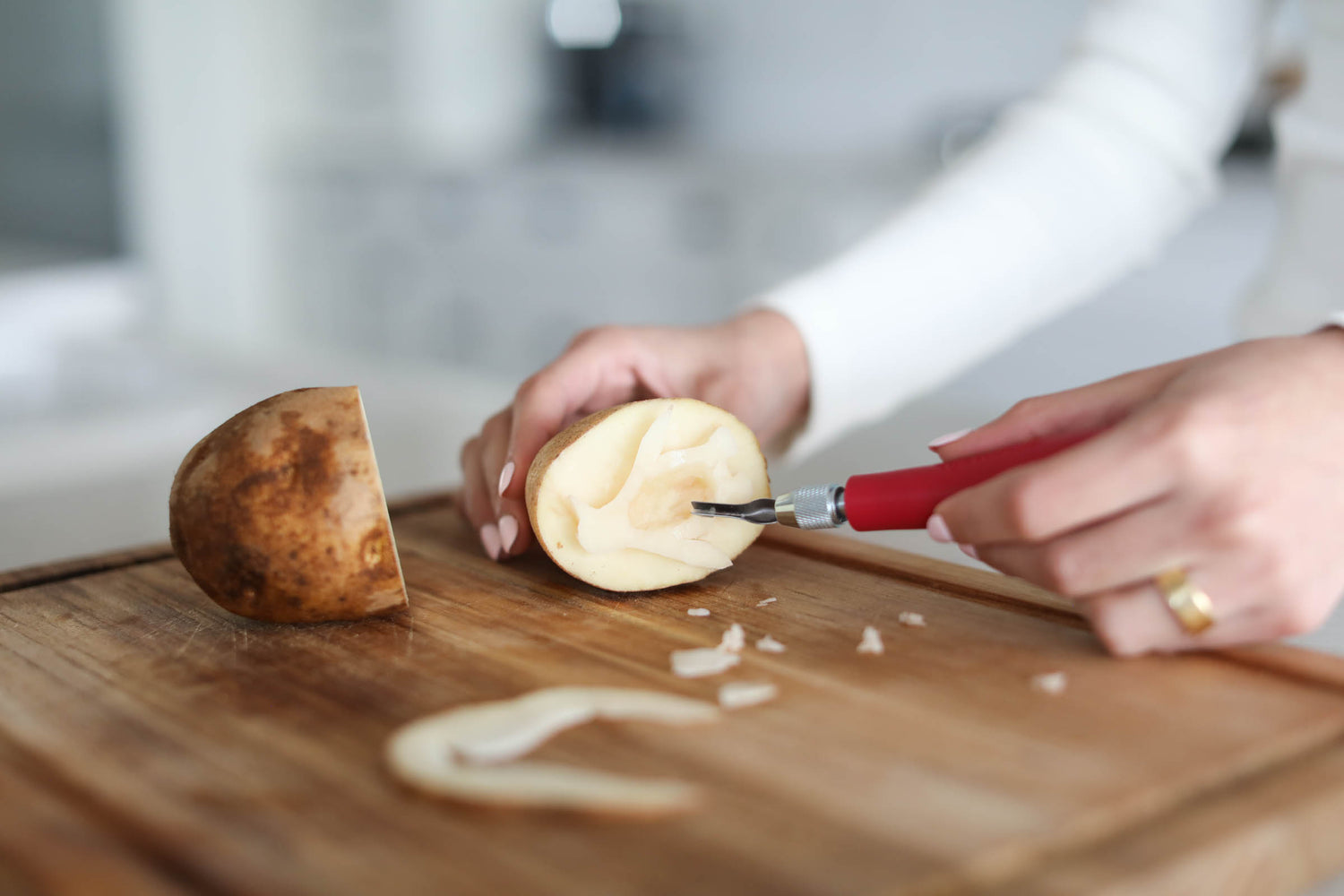 First, we carve...
We thoughtfully select our potatoes and carve them by hand into a potato stamp. It has taken us a lot of practice to master our potato stamping technique.
Then, we stamp...
Using a layer of water-based paint, we test out different variations until we create one that shows off all the perfectly imperfect potato textures.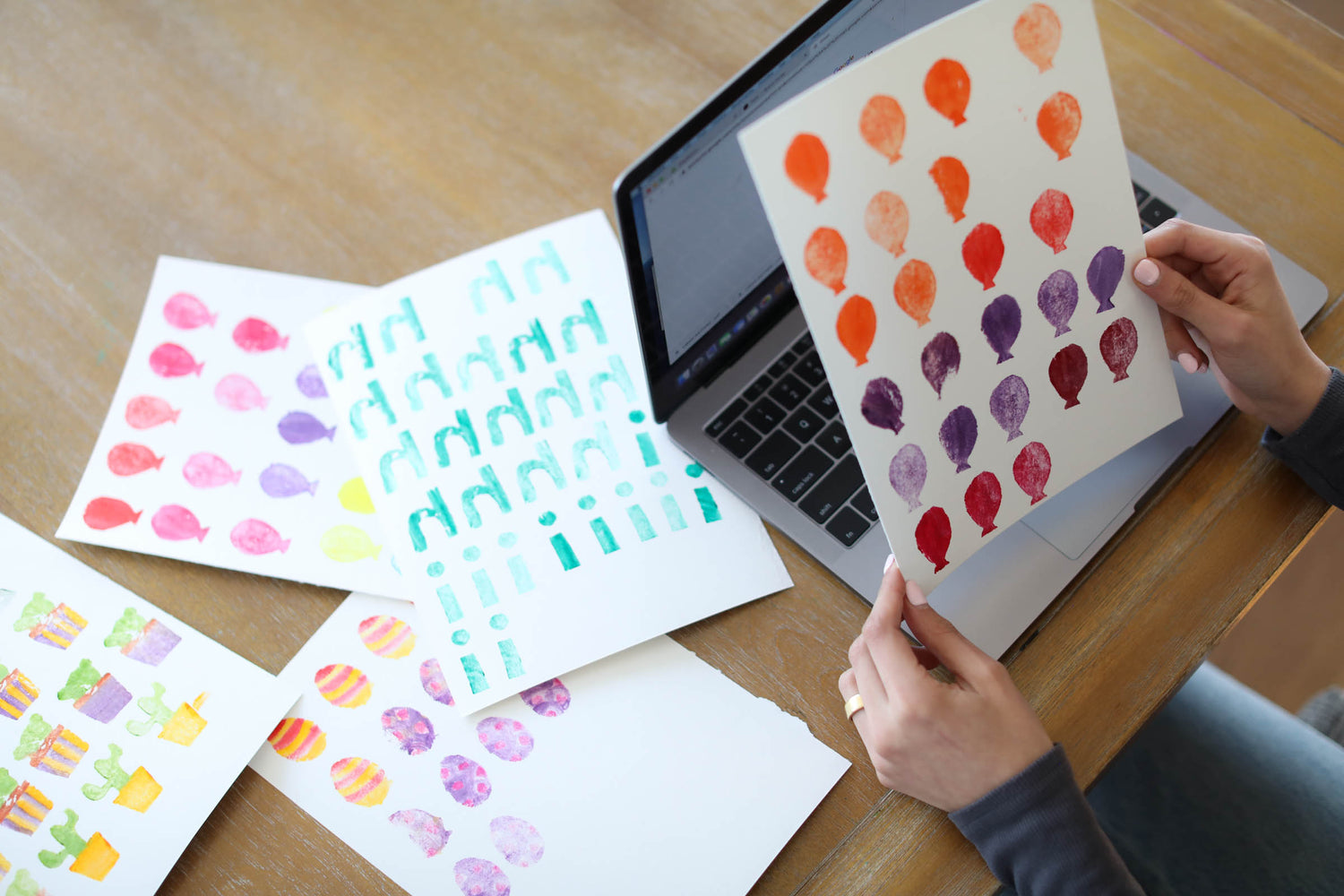 Last, we print!
Our in-house design team use their tools (and a little bit of magic) to add the final touches before we send our cards off to a local print shop. Curious about how this all started? Hit the button below to learn more.
OUR STORY
Our envelopes are made with 100% recycled materials

Our cards are all designed and stamped in Calgary, AB, Canada

Global humanitarian organization committed to ending world hunger.